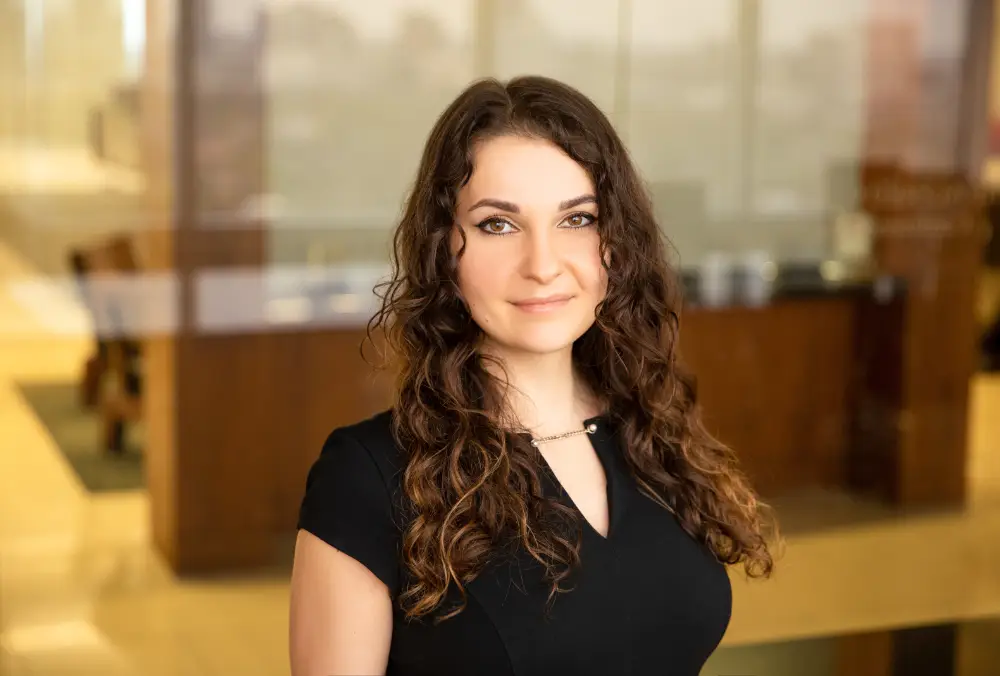 Biography
Education
Court Admissions
Biography
Karina is an associate attorney with the Hudgins Law Firm, P.C. Her practice focuses on construction defects and professional liability disputes.
Karina was born and raised in Kiev, Ukraine. She completed her law degree in Ukraine and worked as a lawyer for several years before deciding to move to the United States in 2014. After arriving in the US, she began working as a legal assistant at a personal injury maritime law firm in Houston, Texas. While working full time at the law firm, Karina decided to further her education and enrolled in the University of Houston's LLM in US law program. She completed the program in 2019 and earned her LLM in US law.
Karina's background and experience in both Ukrainian and US law give her a unique perspective that sets her apart from other attorneys. She is known for her attention to detail, tenacity, and strong advocacy skills, and is committed to providing the highest level of legal representation to her clients. Karina is fluent in Ukrainian and Russian.
Education
Court Admissions